Wedding Bells for Two Super Stars of B Town has taken Socil media with Storm, here's what we know about their relationship, who are getting married in November 2018.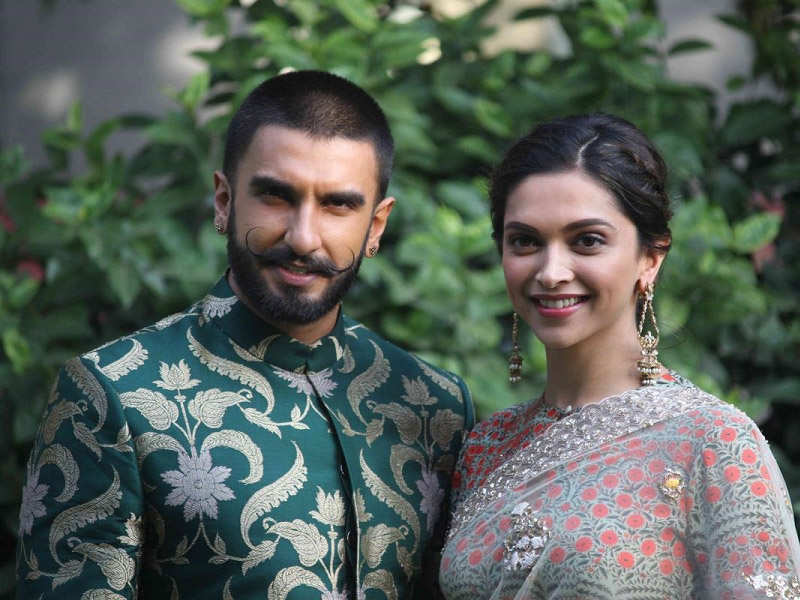 — Ranveer Singh (@RanveerOfficial) October 21, 2018
Unlike a Bollywood romance, there's hardly any melodrama studding their six-year relationship.
HOW DID THEY MET?
Padukone and Singh began dating during the filming of Goliyon Ki Rasleela Ram Leela, which released in 2013.
However, it was their first encounter that's widely-adored. Singh in an interview revealed that he couldn't take his eyes off Padukone when he met her for the first time at the Zee Cine Awards in Macau in 2012. He went on to describe the silver gown that she was wearing and his degree of fascination towards her. And, when a fan later quizzed him about how he remembered such fine details about that evening, he asked: "How can one possibly forget the sight?" Enough said.
Its Official; Ranveer and Deepika Padukone getting Married!!
Padukone was also spotted visiting Singh at the hospital when he contracted dengue fever during the filming of Ram Leela. After he was discharged, he joked that he was love-struck and down with 'lovearia'. Padukone laughed off his comments with her trademark diplomacy.
While the rumours of them dating surfaced during Ram Leela'sfilming in 2012, the flames of speculation were fanned when Singh was spotted visiting Padukone on the set of her 2014 project Finding Fanny.
He even did a cameo in the low-budget satire as her groom. Perhaps, it was an art-imitating-life cue? But they continued to play the denial game as they went almost blue in the face claiming that they were "just good friends" and that they deeply admired each other's worth ethic and integrity.
But actions spoke louder than words. In 2015, a picture of rumoured beau Singh eagerly shadowing Padukone with a yellow rose in his hand is a part of Bollywood folklore. While Padukone sportingly laughed at his wild antics, there was no denying the sparks that flew that night. While Singh was caught mooning over her at a press conferences multiple times, Padukone played it relatively cool during their public appearances together.
They were also spotted visiting each other in different parts of the globe like any working couple with travelling jobs in today's age.
If Padukone flew down to Spain to spend time with Singh, who was filming Dil Dhadakne Do back then; Singh returned the favour by visiting her in Dubai during Padukone's filming of Happy New Year.
But it was a video of Padukone chopping off Singh's designer moustache that he had grown for a role, with a pair of scissors that made their relationship legitimate. For some, it's a diamond ring that is symbolic, but for these two — snipping off facial fuzz was as intimate as it got under the public glare.
A FAMILY WHO VACATIONS TOGETHER REMAINS HAPPY TOGETHER?
This theory may ring true if you look at Padukone and Singh's relationship trajectory. The couple aren't shy about vacationing with their families.
Singh set the ball rolling when he nipped down to Maldives to ring in 2015 on New Year's Eve with Padukone and then headed to her native city Bengaluru together to celebrate her birthday with her family. Singh was also spotted shopping with Padukone's mother and sister. Padukone didn't shy away from hanging out with his family either. For his 30th birthday, she flew down to London to spend time with him and his family.
While the couple remain tight-lipped about their relationship, they never shy away from expressing their respect, admiration and adoration for each other. Going down on his knees during award functions and mouthing sweet nothings to each other were all in a day's work for these two actors.
WHAT WE KNOW SO FAR?
A destination wedding with close friends and family in Lake Como in Italy is what the rumour mills are churning out. But these details haven't been confirmed by the couple.