Celebrity hair stylist, actress and former Bigg Boss 6 contestant Sapna  Bhavani had the courage to speak to the megastar in the way she did when Tuneshree Dutta Nana Patekar  #Me too saga was at its peak.
Celebrity hair stylist Sapna Bhavnani warned Amitabh Bachchan that his truth will be out soon.
The #MeToo movement has launched in a big way in Bollywood and spilled over to other film 'woods', music, media, politics, cricket and other industries rapidly.
#MeToo campaign Jolts Bollywood: Actress Aahana Kumra Accused Sajid Khan to offer her Rs 100 crore for having sex with a dog
Big names have surfaced, Member of Parliament and former news editor MJ Akbar, Nana Patekar, among a host of other notable names, to name a few, but can it be called a true movement till any of the superstars or megastars of Bollywood are accused?
Few days ago, Big B got flak for his response 'My name is not Tanushree and my name is not Nana Patekar' when asked about the 'Aashiq Banaya Aapne' girl's accusations against the veteran actor.
As more allegations surfaced around more celebrities and action started being taken against them, Big B, on the occasion of his birthday on October 11, shared an interview where he was asked about sexual harassment at workplace. This time he gave a better answer, saying how no women should not be subjected to any kind of misbehavior and that such incidents should be reported and acted upon immediately.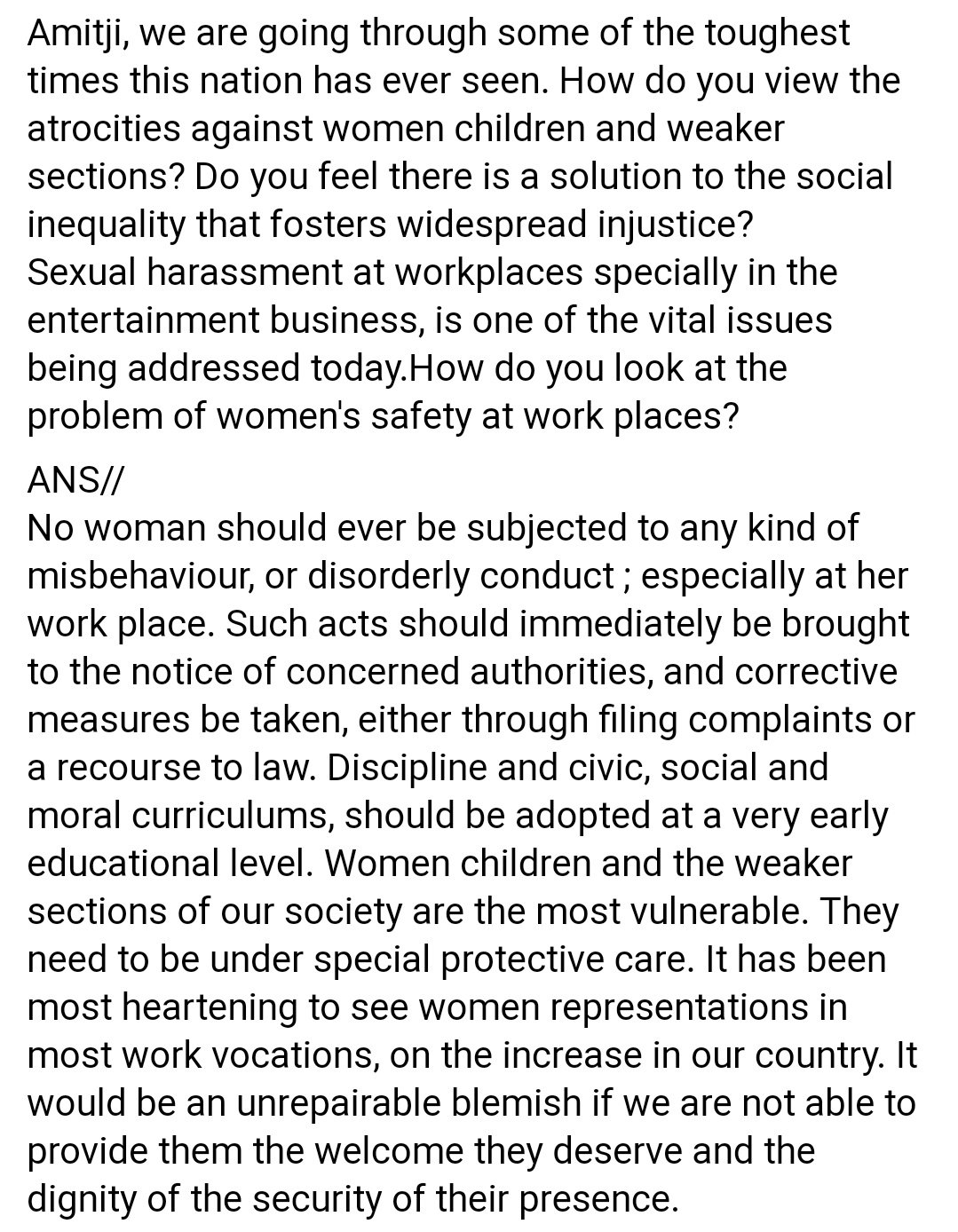 Big B came under Sapna's radar and she reacted on the recent Amit ji interview and called it the biggest lie ever. She mocked Amitabh Bachchan on his film Pink, and threats him for his activist image.