Meghan Markle's not the first one to get cozy with a crown.
While Meghan Markle may be the only duchess to have 2 movies on her IMDB page, she is not the "only" celebrity to rub shoulders with the Royals. Here are 13 Stars who Have reportedly romanced the royals.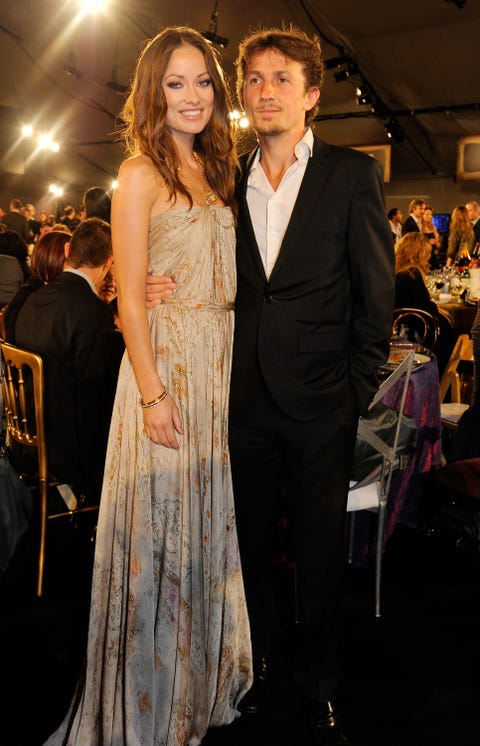 Olivia Wilde
Before marrying Jason Sudeikis, Wilde was better half to filmmaker, photographer, and musician Tao Ruspoli—the son of Italian aristocrat Alessandro Ruspoli, 9th Prince of Cerveteri. The couple divorced in 2011 after eight years of marriage.
Ellie Goulding
The Fifty Shades of Grey singer Ellie Goulding, was once love interest (pre-Meghan) for Prince Harry.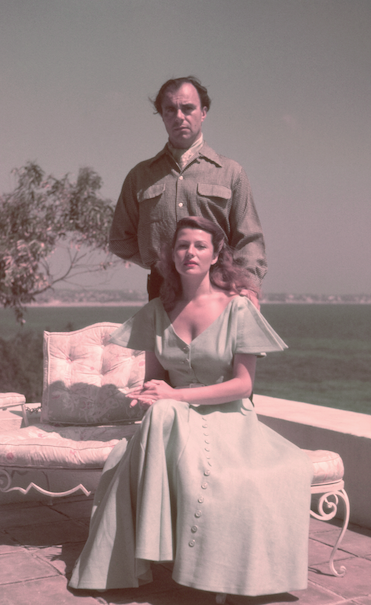 Rita Hayworth
Hollywood icon from past, Rita Hayworth suspended her film career to marry Prince Aly Khan, a descendant of the Iranian royal family and son of Sultan Muhammed Shah (AKA Aga Khan III) in 1949. The couple later divorced in 1953 over their daughter dispute Princess Yasmin Aga Khan—not to mention the prince's rumored affair with Oscar-winning actress Joan Fontaine.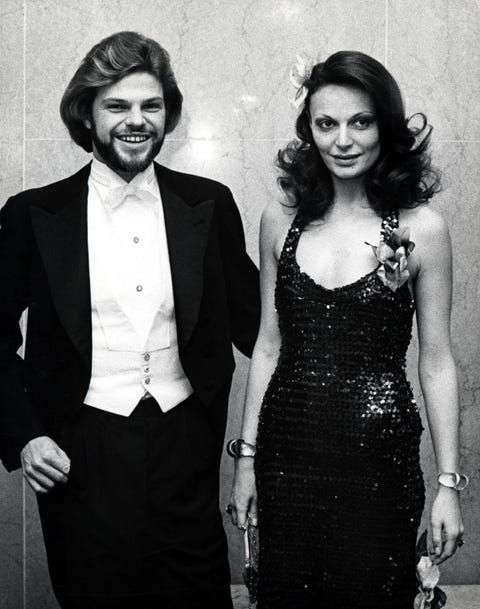 Diane von Fürstenberg
Fashion designer known as Her Serene Highness Princess Diane of Fürstenberg during her short marriage to Prince Egon of the German noble house of Fürstenberg.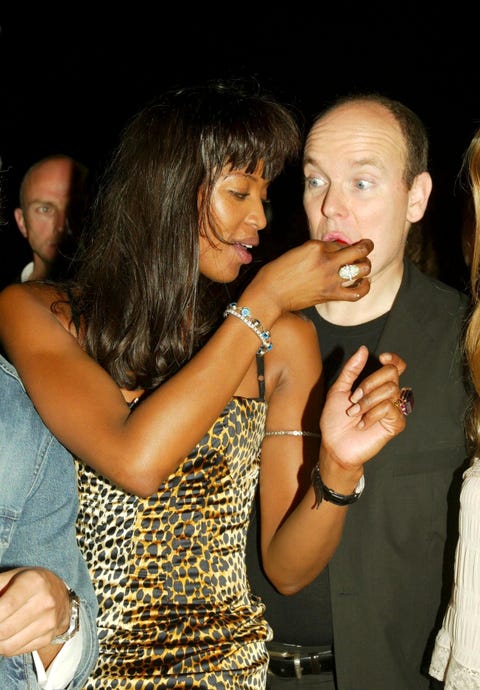 Naomi Campbell
Monaco's Albert II a playboy of his day, dated Naomi Campbell. Things later ended on friendly terms, as Campbell was invited to the then-Prince's 2011 wedding to swimmer Charlene Wittstock.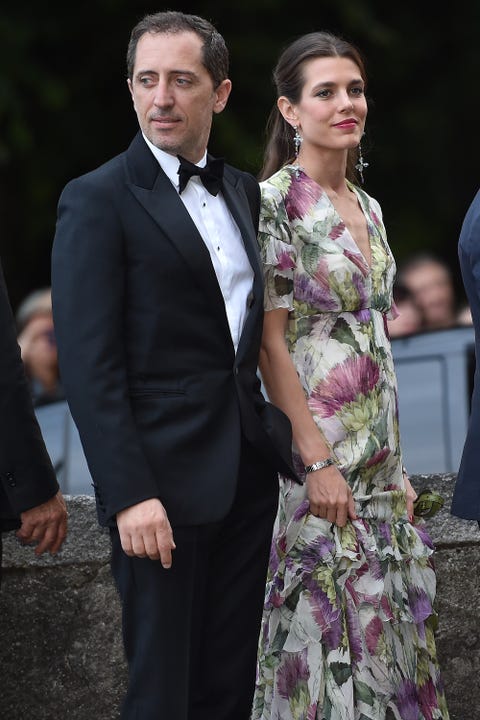 Gad Elmaleh
The Moroccan-French comedian was in a relationship with Princess Caroline of Monaco's daughter Charlotte Casiraghi until in 2015. They have a son together.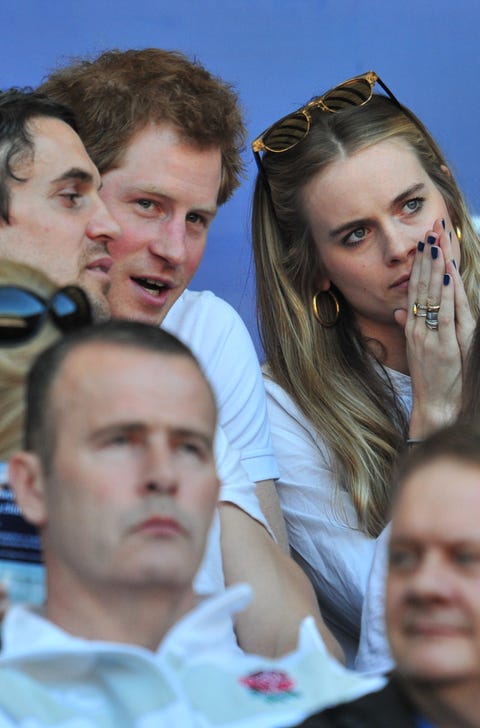 Cressida Bonas
Prince Harry dated Cressida Bonas from 2012 to 2014. She later work in films like 2017's Tulip Fever and The Bye Bye Man.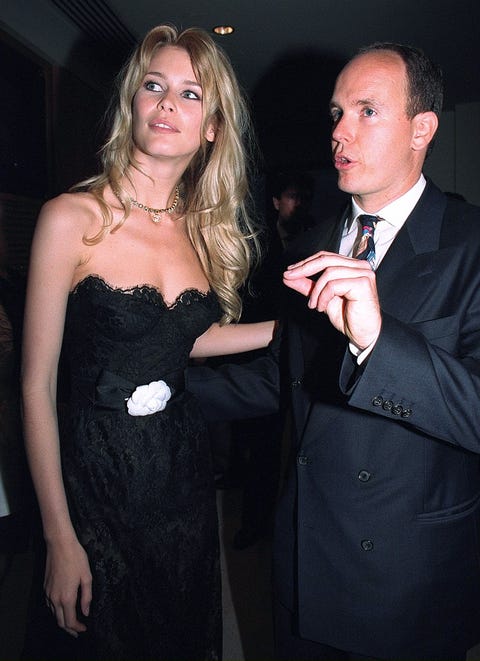 Claudia Schiffer
Monaco's then-Prince Albert denied being "romantically involved" with the supermodel in a 1993 while Schiffer was rumored to have rejected the royal's engagement proposal.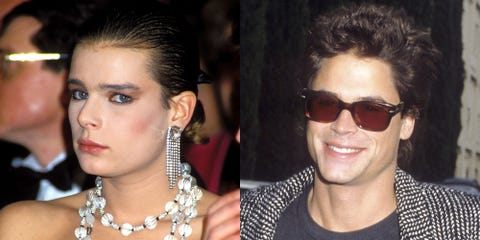 Rob Lowe
The Parks and Recreation actor nearly made the leap from Brat Packer to Monaco consort when he had a fling with Princess Stéphanie of Monaco, the singer-model daughter of Grace Kelly and Prince Rainier III.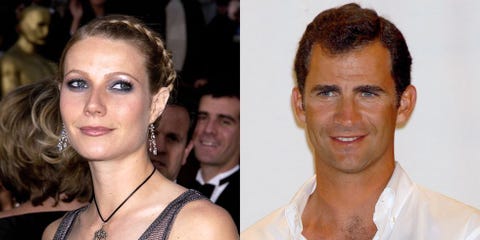 Gwyneth Paltrow
Although Paltrow denied rumors of a romance with Spain's Felipe VI (who was then *just* a prince) in 2002. She's also one of many actresses—including Brooke Shields and Sharon Stone—said to have dated Albert II of Monaco.
Princess Sofia
Before she married Sweden's seriously dreamy Prince Carl Philip in 2015, Princess Sofia was a glamour model famous in part for kissing adult film star Jenna Jameson on the mid-00s reality show Paradise Hotel.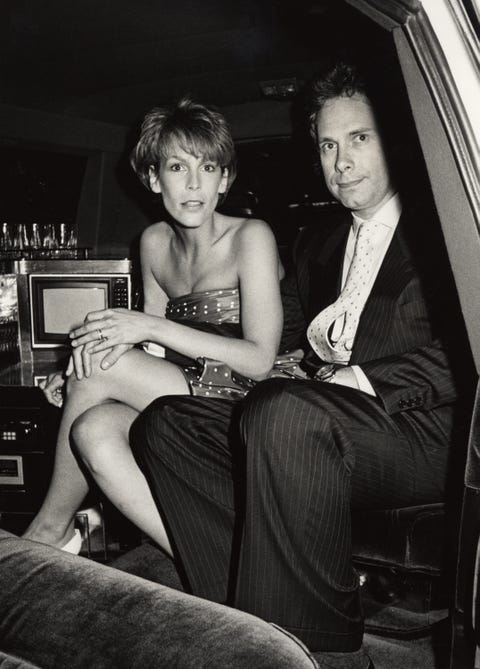 Jamie Lee Curtis
The "Halloween" star, Jamie Lee Curtis officially became Lady Haden-Guest in 1996, when her husband inherited the title of Baron upon his father's death.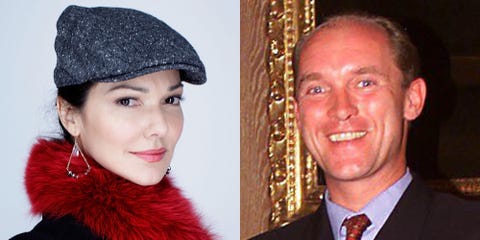 Laura Harring
The Mulholland Drive actress and former Miss USA became Countess von Bismarck-Schönhausen when she married Count Carl-Eduard von Bismarck-Schönhausen, the great-great-grandson of German chancellor Otto von Bismarck, in 1987.