After receiving support guarantees worth US$6 billion (Dh22 billion) and in total USD US$12 billion foreign aid under 3 year program from Saudi Arabia, Pakistan Prime Minister Imran Khan is set to visit China for four days from November 1, 2018.
As per government spokesperson and senior officials, Pakistan is going to give a guarantee to Beijing ensuring smooth and timely completion of ongoing infrastructure and energy projects under the China-Pakistan Economic Corridor (CPEC).
In return the Pakistan government would expect a support package from the Chinese side similar to that extended by Saudi Arabia.
A senior Pakistani official, speaking to Gulf News on condition of anonymity, said "although it would be premature to say what would be the outcome of Imran's visit, the Chinese government had assured Pakistan of all possible assistance."

"Not only is the relief expected in the shape of easy loans, but also a number of agreements worth billions of dollars in energy, infrastructure, real estate, industry and other sectors will be announced during the Pakistan premier's visit," he said.

"Since 2015 when the China-Pakistan Economic Corridor (CPEC) was unveiled together with the Nawaz Sharif government, China continues to be the number 1 investor in Pakistan and its companies are working on a number of projects in highways, power plants, flyovers and IT sector," he said.
Earlier Chinese Foreign Ministry spokesperson Hua Chunying has announced the upcoming visit of Prime Minister Imran Khan, hoping that it would take bilateral ties to a new height as the Chinese government attached great importance to the visit.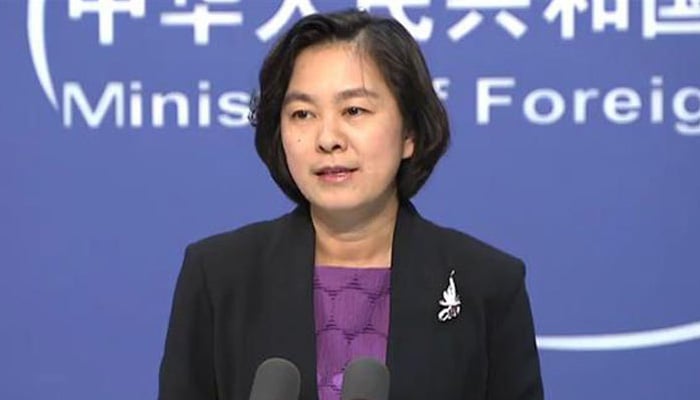 The spokesperson said, "China has invited Prime Minister Imran Khan to pay an official visit in early November and attend the first China International Import Expo." She said China and Pakistan were all-weather strategic partners, and their relationship had always been operating at a high level.
The Chinese government has devoted to Pakistan a session titled "Emerging Pakistan" during Shanghai International Expo on November 5  where top Chinese Companies and investors will be given presentation on business and investment friendly environmental oppurtunities in Pakistan and the highlight of Imran's China visit is going to be his keynote address at the first China International Import Expo.
"The recent reforms in various socio-economic sectors of Naya Pakistan or New Pakistan and the positive changes in administrative and governance matters are something we want to hear from Prime Minister Imran Khan," said Ambassador Yao Jing.
"We are willing to work with the Pakistani side to make our relations a model of good-neighborliness and friendship, a pillar of regional peace and stability, and a benchmark for building the Belt and Road.

"We are willing to work together with the Pakistani side to make Prime Minister Imran Khan's visit to China a complete success and to promote new and greater development of China-Pakistan relations." To a question, the spokesperson said, China had noticed difficulties in debt in Pakistan and supported the Pakistani side to take measures to respond positively.

China, he said valued relations with Pakistan and invested billions of dollars in the country at a time when no other country was ready to do so. This demonstrated our immense faith in Pakistan as strategic partner and close ally of China.
Since Prime minister, Imran Khan has taken oath, he has emphasized on strong bilateral relations with China as the cornerstone of Pakistan's foreign policy and firmly promote the construction of the China-Pakistan Economic Corridor.
Economic experts and senior analyst are putting their support behind Pakistan Premier's visit to China and regarding this trip as farewell to IMF loan options for next 3 years.
CPEC is a huge economic opportunity, a game changer for Pakistan and under its projects, so far 80,000 jobs have been generated and by the end of 2030, some 700,000 more jobs will be created.