A joyful and trouble free married life is an ultimate blessing of God. But regrettably there are some Pakistani couples who could not have a happy matrimonial life and got separated on a bitter node.
Whenever our favorite celebrity couple breaks up, our world comes crashing down as divorces and separations punches a big hole in the hearts of fans and well-wishers.
Every time a celebrity couple breaks up, we read countless headlines and tweets, and it can feel pretty lousy sometimes for all of us who watched their relationship bloom and grow. When two celebrities fall in love, it's big news. They're featured constantly on morning shows and in headlines, snapped together out to shopping or in fun parties and fashion shows.
While almost every celebrity breakup is tragic and equally shocking, there are a few splits from the Pakistani industry that are absolutely unforgettable.
There are several couples who couldn't spare their relational unions and things didn't work out appropriately between two individuals. So, below is a rundown of worst celebrity break-ups that broke our hearts and totally devastated us:
Sara Bhatti And 'Sang‑e‑Mar Mar' famed Actor Mikaal Zulfiqar
Mikaal is one of the best Pakistani actor and is being on top of the list from quite some time. His looks and acting will be seen in new Pakistani film "Sherdil" opposite Armeena Khan. 2017 was not his year as he got separated with Sara Bhatti with whom he had two adorable daughters.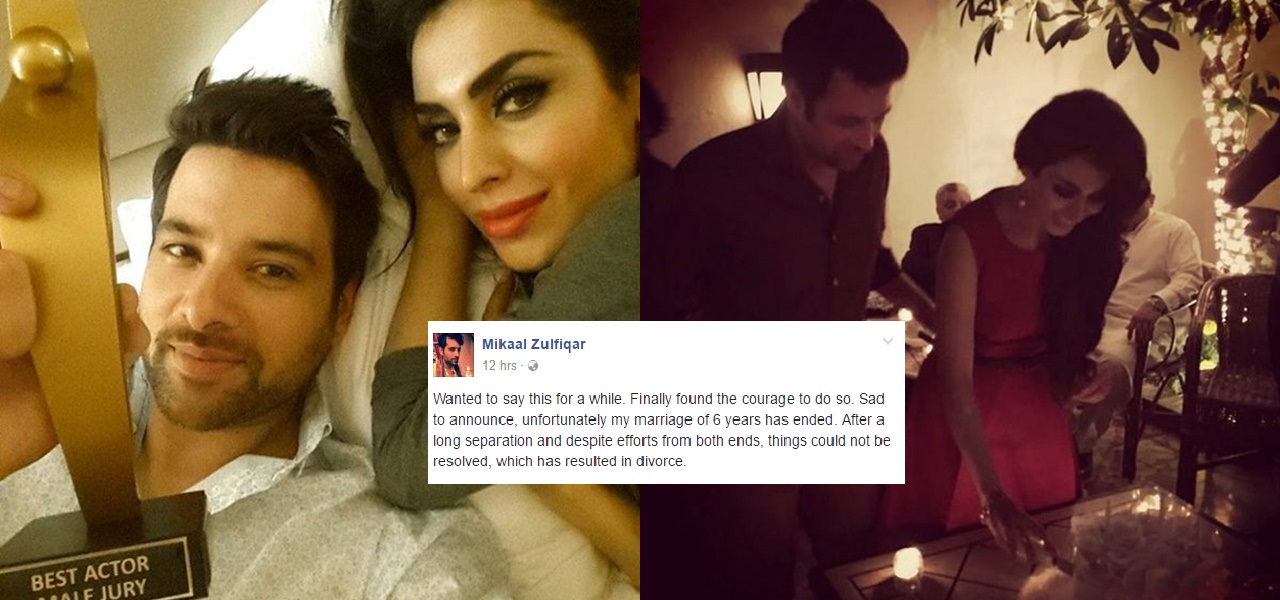 After divorce his wife Sara Bhatti open up in a pretty descriptive Facebook post, about managing work and kids at the same time.