4. Saif Ali Khan – Got a Library and Phone extension in Toilet
Chotey Nawab, the Shakun Kothari from film Baazaar, Saif Ali Khan has a real library and a phone extension in his bathroom!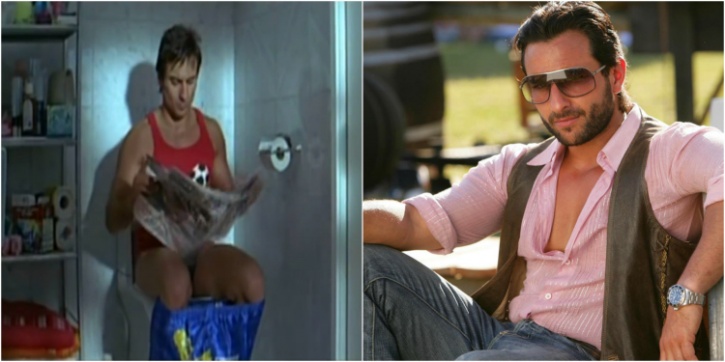 Saif Ali Khan has a weird habit of reading in the toilet. To conclude, he got a library inside his toilet.
It's like his second home! We wonder how much time he takes every morning there? We hope you have a separate bathroom to use, Kareena Kapoor Khan.
5. Salman Khan – Quite a freak about collecting soaps
The Sultan of Bollywood, Salman Khan is so crazy of collecting soaps, that he has a unique collection of soaps from around the world, all handmade, designer and herbal ones.
Bollywood Celebrity's favourite ones are Virgin fruit and vegetable extracted soaps.
The Dabangg star has a habit of buying herbal soaps where ever he travel and get a chance of shopping.
Salman Khan All Set To Launch niece Alizeh Agnihotri with dream debut in Bollywood! Dabangg 3
He is surely the best smelling celebrity in Bollywood whose presence on the sets is felt through his fragrance! Salman even steers clear of napkins and tissues and is only loyal to a particular cloth mulmul.