Being Unique is absolutely a Myth, Let's be honest:
We're a lot more similar than we'd care to admit.
Bollywood Celebrities don't have weird compulsions or bizarre behaviors because they are perfect on big screens!!  Absolutely Wrong.
While a lot of us have a few kooky quirks here and there — and maybe a few really are exclusive to oneself, our very favourite Bollywood Celebrities also posses some weired habits which we are absolutely unknown to their fans.
Bollywood Celebrities list we have for you, proves that celebrities are just like the rest of the world – Absolutely weird.
1. Aamir Khan – Spits on Hand to Make Heroines Famous

Firangi Mullah of Thugs of Hindostan got a strange habit of spitting and that too on pretty hands of our female Bollywood celebrities, just to make them famous and stars on bollywood box office for years.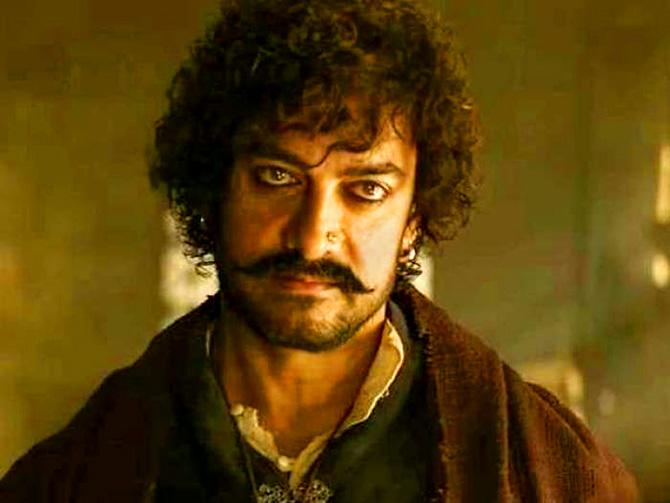 Bollywood filmmaker Farah Khan revelation of Firrangi Mallah,  bollywood celebrity Aamir Khan's weired habit of taking bollywood heroines' hands to read them and spits on them makes to #1 in our list of Strangest and Weirdest Habits Of Bollywood Celebrities.
Bollywood filmmaker Farah Khan revelation of Thugs of Hindostan star actor,  Aamir Khan's weired habit of taking bollywood heroines' hands to read them and spits on them, makes us wonder it that if its true for his love interest in real life, Dangal co-star and Zafira of Thugs of Hindostan, Fatima Sana Shaikh.
Farah said,
"Aamir used to do this to everyone and he still doing this …he is like 'Let me read your hand'. And then he would spit on it…"
The 'PK' star light-heartedly replied,
"Maine jis heroine ke haath par thukha hai wo number one ban gayi"
Pooja Bedi, who was also taking part in the conversation joint in to say,
"I'll tell my daughter Aalia that you have to go and meet Aamir uncle he needs to spit on your hand."
Jack Sparrow of Hindustan, revealed that every heroine he spit on the hand, turned a number one heroine in Bollywood. Well, that seems very funny but very weird on the part of a star hero like Aamir Khan.
Firangi Mullah Aamir Khan Spits on Hands of Rumoured Girl friend and co star Fatima Sana Shaikh on sets of Thugs of Hindostan
Once he spat on the hand of bollywood celebrity Madhuri Dixit during shooting of famous film, Dil while he was pretending to perform chiromancy.
Madhuri Dixit was once asked about the 'naughtiest' thing she had ever done.
Madhuri answered, "I chased Aamir Khan with a hockey stick on my sets of Dil because he played a prank on me. This is the naughtiest thing I have done."