My Mother in law travels to Australia to visit her Sons very frequently and even for longer stays like six months or more. My two brother in laws are Australian Nationals and living there for quite some time. Staying 6 months in a different country, one should get something going not just for money but to keep him/her self busy. Life in Australia is quite busy and mums can spend time on TV or Internet, but why not convert their time to earn good money as well, so they could go for shopping or enjoy their stay on their own? Making money Online from home isn't just for stay-at-home-mums, anyone can have his or her side income, by just engaging in businesses of their interest.
There are endless ways to earn Online in Australia, but the key is to find something you are interested in and then trying to figure out how to convert that into making money for yourself.
Try anything folks!! from taking Online surveys to utilizing existing skills to even rating pizza.
Here are 5 easiest ways for visiting mums to make money Online during their stays in Australia:
1. START WRITING REVIEWS
You can make money by writing reviews for watching certain videos. Yes I am right!!
You can write for any video, like movie previews, morning shows, celebrity gossips and many more.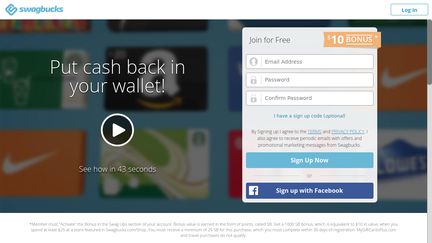 Just sign up to a website like Swagbuks which will direct you, following simple steps to watch particular videos. Just watch them for a certain number of minutes and could earn up to $200 each month. Mama Mia!!